Signs of a Bad Starter – Car Repair in Ann Arbor Helps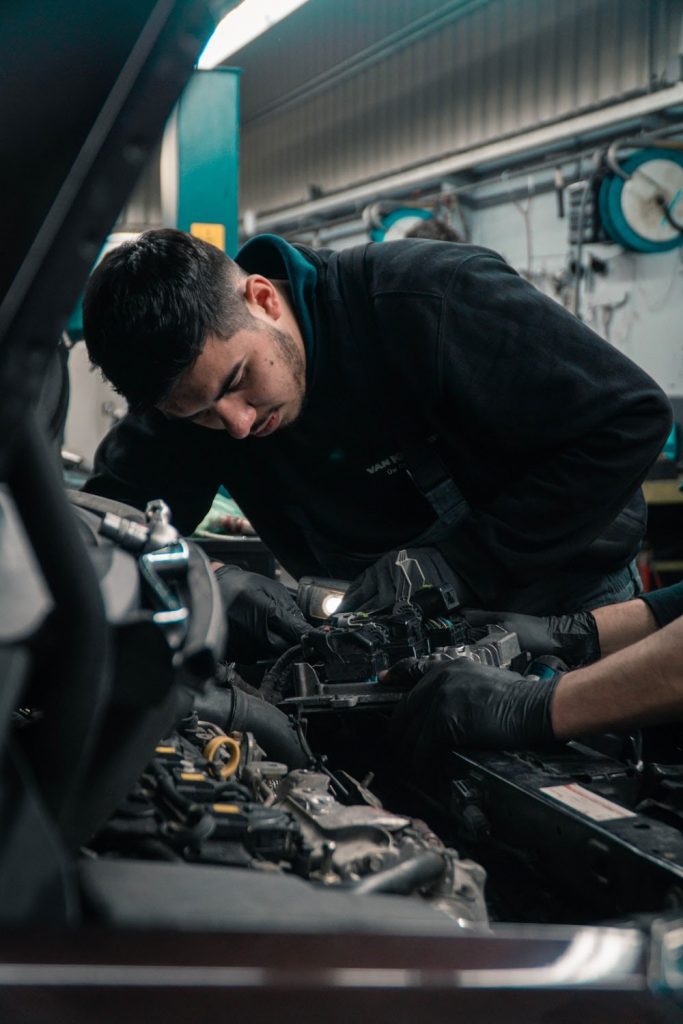 Is it possible to love your car when it doesn't start? Maybe not, but it is possible to love Louie and John's Complete Auto Service.
You get in your car and turn the key. The next thing you know, you are headbutting the steering wheel as if that will make the car start.
You're not alone; we all rely on our vehicles to get us where we want to go. We assume the car will run, or we wouldn't fork over our hard-earned cash in the first place.
If Your Car Won't Start, Bring It to Us for Car Repair in Ann Arbor
Dead battery. Did you kill the car? Since this is the first thing people think of, the battery must be the responsible party. But what if you are the one at fault? If you haven't started it in a while, you could be guilty as charged. Or not.
Perhaps the timing belt is defective, or the distributor cap broke.
Maybe the fuel filter is clogged.
Or maybe your starter is bad.
Whatever the reason, unless you work on cars, you'll need to get it looked at by a professional.
Causes of Starter Problems
There are a variety of reasons your starter may stop working.
For starters, it's connected to other car issues. It could be that the wiring is loose, or there are oil leaks.
Also, if the battery is rusty or the parts are decaying, it could compromise the starter's life.
All of these reasons and more could interfere with the functionality of your car.
Signs of a Bad Starter
Chances are you've owned your vehicle for a while, and you are used to the way it feels, looks, and sounds.
Unfamiliar noises are your car's way of putting you on notice, even if it's inconvenient. We all know what our car sounds like when the engine turns over, and if it doesn't sound quite right, such as when it makes a clicking noise, it should get our attention.
Ignoring clicking, whining, and grinding sounds will not make them go away. Symptoms often turn into more significant problems.
The lights turn on, but the motor fails – this is not a sign of a healthy starter.
Road Conditions – We all hit a rough patch now and then, but did you know that poor road conditions that cause the car to jolt can affect your starter? Michigan is prone to these types of problems because our brutal winters cause potholes, and our unsuspecting cars are driving these roads every day.
Smoke coming from the engine. Few things alert us more than thinking our car might catch on fire. The smell of smoke is your engine's way of tapping you on the shoulder, saying, "Hey, you, remember me? I'm your car, and I want to go to Louie and John's immediately."
An Ounce of Prevention with Car Repair in Ann Arbor
Even your car knows where it wants to go. How do we know? Because Louie and John's Complete Auto Service performs routine maintenance and repairs every day. We are no strangers to cleaning the terminals and tightening the bolts.
Ownership of any vehicle requires maintenance, but don't worry – Complete Auto Service has expert mechanics who will get you rolling in no time.
Our certified mechanics know what they are doing. They don't overcharge you. There's a reason we get repeat business: our customers trust us because we earn it.
When you walk through our doors, you are our number-one priority. That's why people bring their cars to us. We perform the highest level of professional maintenance and car repair in Ann Arbor.
One more thing we do here at Louie and John's – we know how to treat you. You won't find any new problems invented so that we can get more business. We understand the inconvenience of being without your car; that's why we get to you right away.
There is no waiting at Complete Auto Service of Ann Arbor, and why? Because we're too busy waiting on you.
Give us a call today. We'll fix you right up.