Yes! We can do that for you...NOW!
Never wait for auto repair in Ann Arbor again.
Why Complete Auto Service?
You're probably not typical, so why settle for a typical auto repair shop?
Same Day Service
- We can see you now
- No appointment necessary
- Online booking
- Easy financing options
- Same day service
Iron-Clad Guarantee
- Up to 2 years/24,000 miles
- Nationwide coverage
- Parts and labor
- One of the best guarantees in Ann Arbor!
STAFF IN SHIRTS AND TIES MEANS NO GREASE MONKEY MECHANICS HERE
What to expect when you visit
Reviewers love us for our speed, our ability to explain car repairs, our friendly staff, ASE Certified Ann Arbor mechanics, and our desire to HELP local car owners. We don't just have a relationship with your car, we have one with you, too.
1. Thorough Auto Diagnostic
Step one is getting your car on our state-of-the-art diagnostic machine (it costs more than most people's houses!)
2. Digital Inspection Report
We will fully explain your car's maintenance needs, and provide you with a report, including pictures.
3. Custom Car Repair Plan
Work with us to come up with a repair plan that gets you back on the road safely and quickly.
DOMESTIC, ASIAN AND EUROPEAN AUTO REPAIR IN ANN ARBOR
We fix all makes and models
Whether you have a Chevy sedan, a Ford truck or a Subaru wagon, our Ann Arbor mechanics can fix it. Our certified technicians can fix and maintain any make and model of car. Heck, we even fixed a tractor one time!
Make your car great again
Mechanics proudly serving our friends and neighbors in the 48103 with fast expert auto repair.
OBEY AND CALL :-)
ANN ARBOR'S FAST, FULL-SERVICE AUTO REPAIR SHOP
Auto Repair Services
We fix everything - cars, trucks, SUVs, trucks and fleet vehicles. We fix any make and model - European cars, Asian cars, and domestic models.

"My vehicle is safe to drive!"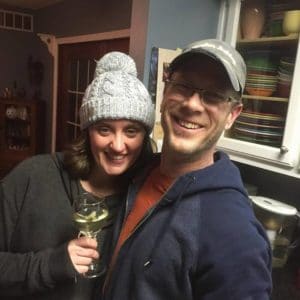 "You guys rock!! I've been coming to Complete Auto Service for a few years and have had only positive experiences. The staff is kind, professional and trustworthy. Thank you for always taking great care of me and especially making sure my vehicle is safe to drive."
Jillian Westhoven
Long-time customer
WHY COMPLETE AUTO SERVICE?
Complete Auto Service of Ann Arbor is your one-stop shop for everything having to do with automotive repair. Located in Ann Arbor, MI, we are a mechanic shop offer a range of auto repair services from transmission work, auto diagnostics, and brake repair to engine services and maintenance. Our goal is to have every customer's car is fixed to their satisfaction and that they get quickly back onto the road. We have certified technicians who undergo regular internal training, and can fix a variety of makes and models of cars, trucks, and fleet vehicles. Whether you've got an SUV, truck, sedan, or minivan, you can bring your vehicle to us with confidence.

We strive for excellence with every interaction, from your first phone call to post-service follow up, Some of our services are:
Vehicle diagnostics: We use our state-of-the-art diagnostics system to find out what's wrong with your car with the precision necessary so we can fix it quickly and correctly.
Brake repair and service: We offer preventative brake checks, new pads and rotors, competitive brake repair specials, and the services you need to drive safely and confidently.
Engine service and repair: You know when something isn't right with your engine, you can feel it, hear it, and sometimes see it. If it's stalling, idling strangely, or doing something that's just plain abnormal, our Ann Arbor mechanics have the experience and certifications to spot the problem and help you make your car great again.
Preventative maintenance: We recommend you follow your vehicle manufacturer's scheduled maintenance plan so you can avoid unexpected breakdowns and expensive repairs. We perform check engine light diagnostics every day.
Transmissions: Transmissions are not fun or cheap to fix. We'll identify any problems and fix it right the first time. We can help you keep your transmission operating smoothly, and keep your ride fun.
Tires, Rotations, & Wheel Alignment: This is where the rubber meets the road. Bring your car in to Complete Auto Service to maintain your tires with tire rotations, wheel alignments, tire repair or new tires.
Here's how we work: we diagnose your vehicle and provide you with a detailed report and explanation of the issues we find to fix. We also give you an estimate of when your car will be ready for you after repairs. Your time is important, so we often get our customers in and out the same day. We don't just care for your car, we care for YOU too.
Bring your car to Complete Auto Service of Ann Arbor for expert, fast repair, stellar customer service, and a nice waiting room with free coffee. Visit us on Jackson Road, and let our mechanics help you make your car great again!
What is your waiting room like?
It's nice, with wifi and comfy chairs.
I need my car fixed today, can you help?
Absolutely, no appointment needed, you can come by and we will see you and your car immediately.
I need an expensive repair but can't pay for it all. Do you offer financing?
Yes, we can get you financing. See our financing page to apply online and receive an answer within minutes.