Yes! We can do that for you...NOW!
Never wait for auto repair in Ann Arbor again.
Why Complete Auto Service?
You're probably not typical, so why settle for a typical auto shop?
Same Day Service
- We can see you now
- No appointment necessary
- Online booking
- Easy financing options
- Same day service
Convenience
- Free loaner cars
- Free 24/7 towing
- Pick up and drop off service
- Sanitization and PPE
- Digital video inspections
Iron-Clad Guarantee
- Up to 3 years/36,000 miles
- Nationwide coverage
- Parts and labor
- One of the best guarantees in Ann Arbor!
STAFF IN SHIRTS AND TIES MEANS NO GREASE MONKEYS HERE
What to expect when you visit
Reviewers love us for our speed, our ability to explain car repairs, our friendly staff, and our desire to HELP. We don't just have a relationship with your car, we have one with you, too.
1. Thorough Auto Diagnostic
Step one is getting your car on our state-of-the-art diagnostic machine (it costs more than most people's houses!)
2. Digital Inspection Report
We will fully explain your car's maintenance needs, and provide you with a report, including pictures.
3. Custom Repair Plan
Work with us to come up with a repair plan that gets you back on the road safely and quickly.
We're Ann Arbor's dealership alternative.
Cars. trucks. fleet vehicles. tractors. Engines, transmissions, brakes, electrical, wheels. You name it, we fix it. Our Master Certified Technicians fix it quickly and correctly the first time.
CALL NOW
"My vehicle is safe to drive!"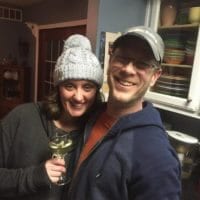 "You guys rock!! I've been coming to Complete Auto Service for a few years and have had only positive experiences. The staff is kind, professional and trustworthy. Thank you for always taking great care of me and especially making sure my vehicle is safe to drive."
Jillian Westhoven
Long-time customer
Make your car great again
Proudly serving our friends and neighbors in the 48103.
OBEY AND CALL