When Your Car's Acting Manic, You Need an Auto Mechanic Near You
When is it time to have your car checked by a mechanic? If your car is acting manic, it's time to hightail it to an auto mechanic (near you).
When you hear strange noises like screeches, scraping, popping, clicking, squeaking, howling, whining, or growling, it's time. When your car is unusually jumpy, seems agitated, or shakes so much you feel like a frog in a blender, it's time.
You could continue driving under duress and wait until your car crawls like it's begging for mercy, but we wouldn't recommend it.
Your car needs a little TLC. If you're unsure whether you need to bring it in, try asking yourself some questions.
Begin with the Obvious Before You Go to an Auto Mechanic Near You
What's it doing?
Do you smell gas? It could be something as basic as a broken gas cap or more complicated, like a fuel injector or gas leak.
Shake, rattle, and roll. Pulsating, vibrating, and doing the shimmy. Unless your car is
"Grease Lightning" and your name is John Travolta, it shouldn't be doing that! Do you
have the equipment or computers to pinpoint the problem? If not, aren't you glad
someone does? That's where your mechanic comes in.
If there's black exhaust spewing from the tailpipe or you feel like you're driving in sludge because there's no get-up and go, it could be that your engine is misfiring. Is the engine missing or idling rough? Is the check engine light on? Do you have a scan tool? What's the diagnosis?
Then Move On to the Unobvious
What's it not doing?
Is your car having trouble starting? (Or worse, stopping?) There's a definite issue here. It could be your starter, battery, or brakes, but no matter what the cause, your car is in trouble, and so are you if you can't stop.
Do you notice your wheel pulling to the right? It could be your alignment; it sounds like you might need an adjustment.
Is there a strange odor? If it's coming from your vents, you could need freon.
Asking questions leads to other questions. Sometimes it's the things that aren't obvious. A skilled mechanic will ask the questions to get to the root of the problem.
When Do You Need a Mechanic?
The answer to that is simple. Unless you know about cars and trucks and their engines and how to fix them, your two cents aren't worth much, and there's nothing more frustrating than paying to have something "fixed," only to find the problem is still there.
Something worth a lot, however, is your instincts. Translation: if you think something is wrong, it probably is. And if something's wrong, you should ask yourself whether the car is safe to drive. Anyone who belongs to a car owners' group on Facebook knows that opinions are like elbows – everyone has two.
The first sounds like this, "Oh, you'll be fine!"
The second sounds like, "The car's broken!"
The truth is, the ones who say "you'll be fine" aren't the ones who will be risking their necks.
Any time you rely on wheels to get you where you need to go, you can't be too careful. When something is abnormal and your car is ratcheting up your anxiety, do you know what's wrong?
Sounds, vibrations, and bumps can have many causes. Even if the immediate problem is that the engine won't start, the true cause can be anything from a computer to a dead battery to an empty gas tank.
With the increasing complexity of today's cars, trucks, and SUVs, it's unlikely that you have the tools and equipment to do things right. With the right computer, you can diagnose problems. Even if you can identify the underlying problem, do you know how to fix it? If you make one or more mistakes, what are the consequences? They range from wasted money to making problems worse to lost lives.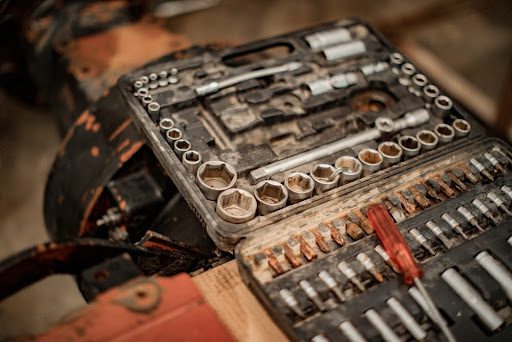 Find the Right Auto Mechanic Near You 
Finding a professional shop with qualified mechanics will heal your manic vehicle. When you bring your vehicle to Complete Auto Service of Ann Arbor, you'll get expert diagnosis, repair, and peace of mind, knowing your car is receiving the best possible repair.